Perfect Venue for Examination
Examination Management Solution

RNN Conference Centre's staff are equipped with multiple proctor certificates with at least a year of experience in conducting examinations!

We've hosted various computer-based examination and provided services in set-up, installation of servers/program, exam day management / registration, post exam submission. With our experience in serving overseas clients who are not physically present in Singapore, rest assured that all examinations will be carried out with utmost professionalism and integrity.


RNN Conference Centre can cater up to 200 workstation (desktop) with LAN connections for large scale computer-based examination with multiple back up internet and servers for your examinations needs!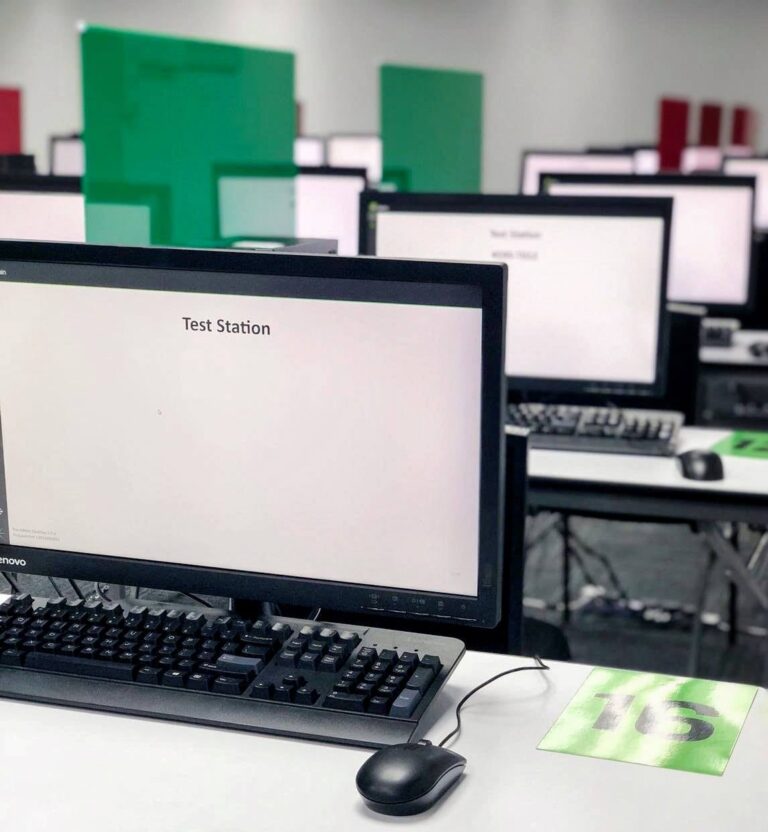 Benefits for hosting at
RNN Conference Centre:

24/7 on site IT and Cleanliness Support

Customizable rooms

Fully IT equipped rooms

Pantry area (Complimentary beverages)

Outside food and drinks allowed

Open 24/7 even on Public Holidays

High Speed Internet

Cutting-edge projector, microphone and speaker

Printing services

Actual day manpower solution

Stable and multiple high speed Wi-Fi / Lan connections

Dedicated Server

Multiple Rooms to cater for large scale examination